Winner of the Hamilton Spectator Readers' Choice Awards!
Here at Restorative Touch Physiotherapy, we strive to provide the best services for our patients. We are humbly honoured to have been awarded Platinum as a Physiotherapy Clinic in the 2020 Readers' Choice Awards, and the 2018 Readers' Choice Awards.
In 2017 we were both Diamond as a Physiotherapy Clinic, and Gold as Physiotherapist. Our clinic has also been voted Top 10 and Gold winners in 2016. In 2015 our clinic was voted Diamond, as well as Gold for our Physiotherapist. We thank you all for your continued support, and promise to always give 110% in our efforts to help heal our patients!
Meet the Team at Restorative Touch Physiotherapy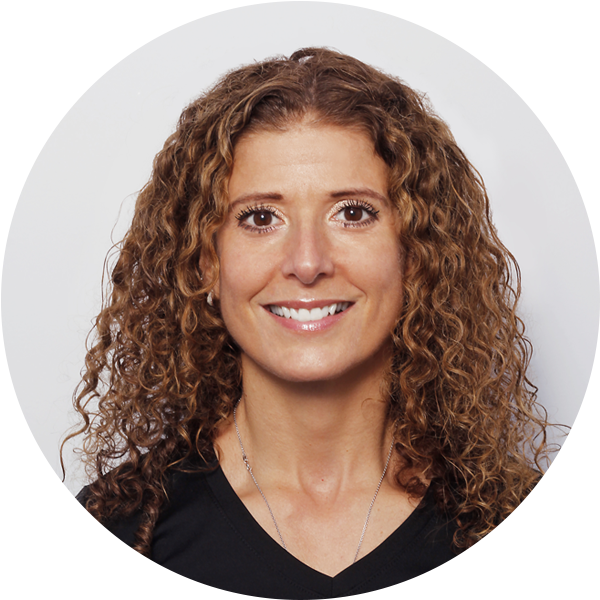 Marilena Savino — Registered Physiotherapist/Owner
Making a difference in someone's life has been Marilena's passion since she began her journey into Physiotherapy. She graduated from the McMaster Physiotherapy Program in 1999 and has invested extensive hours on continuing education. She is a firm believer that expanding her knowledge and skill set is essential for effective change. "Growth can only occur when we accept our limitations!"
Aside from spending many hours helping others, you can find Marilena in a sculling boat in the spring, summer and fall months… her other passion. She has been rowing competitively since 1997. Marilena values the hard work, commitment and many opportunities that rowing has and continues to provide in her life.
Above all she is grateful for GOD – "He is my ROCK!" (Psalm 18:2)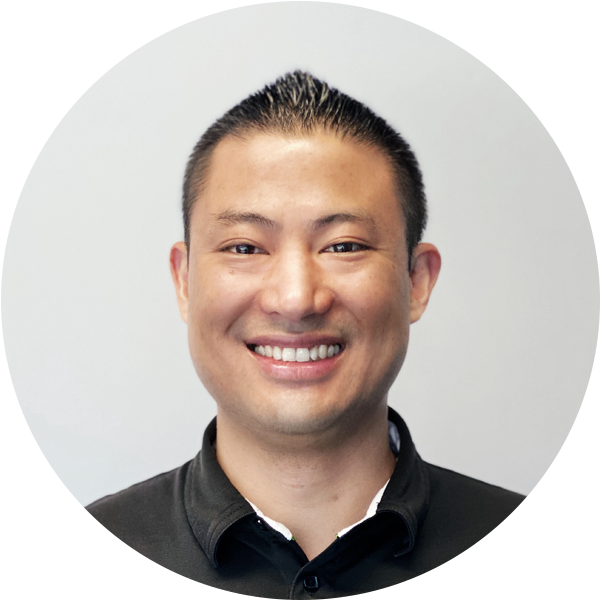 Jason Yin — Physiotherapist
Jason Graduated from McMaster University with a Masters of Physiotherapy in 2009. Previous Jason attended McMaster University with a Honours in Kinesiology in 2007. Jason focuses on an active base rehabilitation with patient specific goals as the forefront of his treatments. Jason believes that education and patient involvement is crucial in achieving the best treatment outcomes.
Jason is an avid golfer and has attended Physiotherapy courses that focuses on golf related injuries and treatments. Jason enjoys being active outside of golfing and also enjoys rock climbing, cycling, hockey, baseball, and hiking. He also enjoys cooking and exploring new restaurants around town.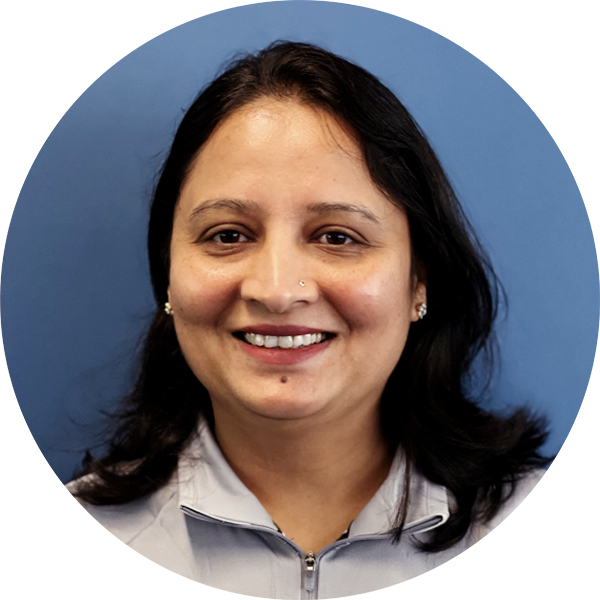 Kamna Verma — Physiotherapist.
Kamna is a physiotherapist registered with the College of Physiotherapists of Ontario. Her qualifications include an internationally recognized Master of Physical Therapy (MPT) degree in Orthopaedics.
With over a decade of experience, Kamna has demonstrated expertise in catering to a diverse range of patients, of all age groups. Her proficiency extends across private practice clinics and various rehabilitation setups. Her primary areas of focus encompass the treatment of musculoskeletal injuries, neurological issues, geriatric ailments, and pediatric conditions.
Outside her professional commitments, Kamna prioritizes her family and engages in activities such as music listening and meditation, which contribute to her well-rounded and healthy lifestyle.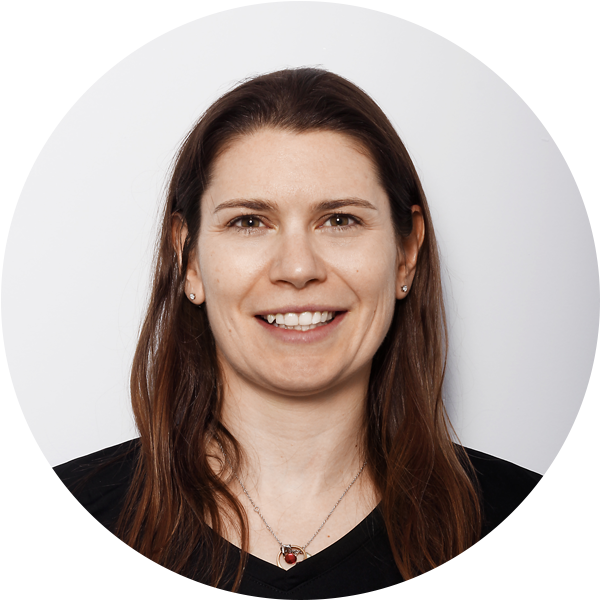 Dr. Amanda Moore BSc. (Hons), DC — Chiropractor
Dr. Amanda Moore is a Toronto based chiropractor. Her focus is to improve your movement quality and decrease your pain. She does this using a variety of techniques that look at how the whole body works together and how the muscle and joints are functioning. Her treatment incorporates movement-based exercises, muscle and joint therapy, medical acupuncture and techniques working with the nervous system. Amanda loves living in Toronto, playing ultimate frisbee and playing her saxophone, Anton.
Book an appointment with Amanda in Toronto at Pure Motion Centre (1205-4789 Yonge Street, Toronto, ON M2N 0G3). Please call 1-416-901-7873.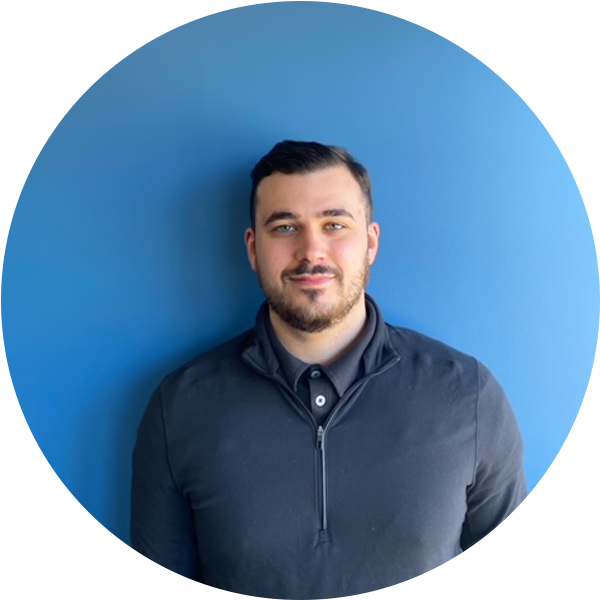 Patrick O'Neil — Reg. Massage Therapist (RMT), Certified Athletic Therapist CAT(C), Certified Strength and Conditioning Specialist (CSCS)
Patrick graduated from Sheridan College in 2019 with an Honours Bachelors of Applied Health Science in Athletic Therapy and a Diploma in Massage Therapy from Ontario College of Health and Technology in 2021.
He is currently a Registered Massage Therapist, Certified Athletic Therapist, and Certified Strength and Conditioning Specialist. During his schooling, he spent thousands of practical hours rehabilitating orthopedic injuries and working with athletes in sport-related settings. He is proficient in orthopaedic rehabilitation, athletic and personal training, concussion rehabilitation, athletic taping, and orthopaedic bracing. He takes a keen interest in translating his knowledge of human biomechanics into improving occupational and athletic performance.
Outside the clinic, he spends his time working with local sports team and sporting events as a team therapist and first responder.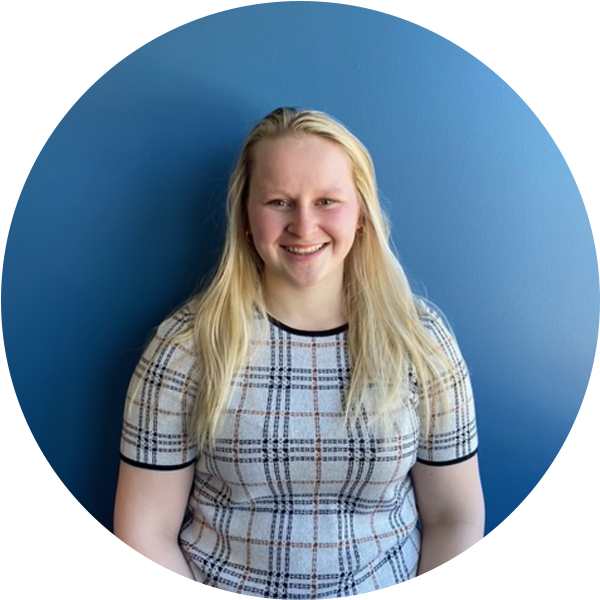 Hayley graduated with an Honours Bachelor degree in Kinesiology from Brock University in 2018. Following her undergraduate, she then completed her Master of Professional Kinesiology in 2019. After being involved in sports her entire childhood, Hayley was inspired to become a Health Care Professional that involves rehabilitation and exercise prescription.
Hayley is committed to continuing education to help guide and create the best exercise prescription for each patient. In her spare time, Hayley enjoys hiking new trails, judging competitive Power Tumbling and traveling around Canada.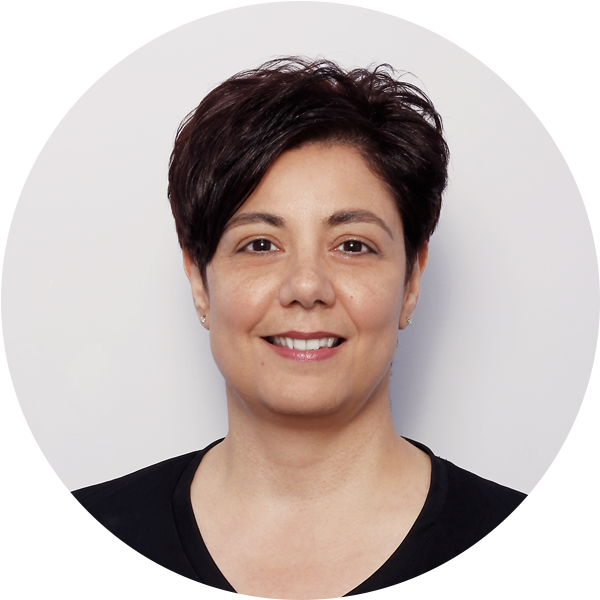 Rosemary Fournier — Clinic Manager
Rosemary has over 8 years of administrative experience and enjoys working in an environment that involves listening, providing support and encouragement to others and is committed in ensuring customer satisfaction. She is a firm believer that helping others can make a huge difference in someone's life.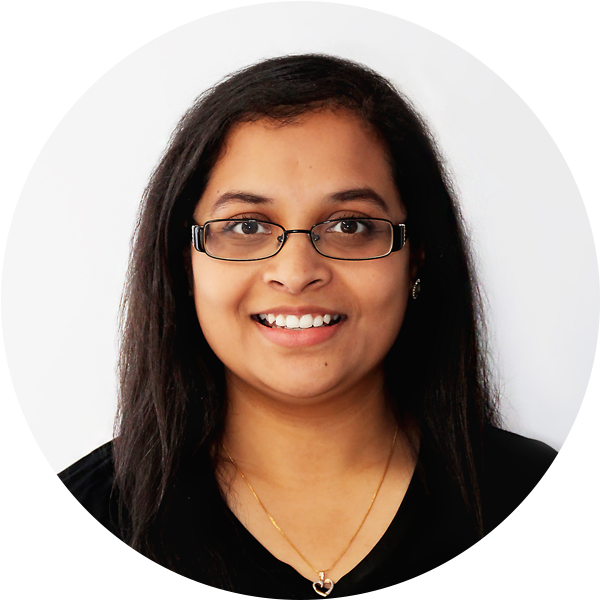 Mohsina has over 10 years of experience as an Office Administrator in a Multidisciplinary Clinic. Her specialty lies with MVA, WSIB and EHC patients. Mohsina is committed to providing a friendly and welcoming environment for both patients and employees.
So much of the world is broken; we want to be part of the healing.
We believe that healing and helping others goes beyond providing a hands on approach, progressive rehabilitation and education. It truly involves empowering others and going above and beyond the mainstream expectations of care to produce changes that impact lives. Visit Restorative Touch Physiotherapy on Hamilton Mountain.
Restorative Touch Clinic Features
Our clinic is on the second floor of the building, with wheelchair access to our office via elevator on the first floor. There is also accessible and ample regular parking in the plaza.
Physiotherapy Services & More!
We here at Restorative Touch offer a wide range of services for your needs, from neurokinetic therapy to acupuncture and chiropractic care.
Hamilton Mountain Physio Hours & Location
Our offices are open Mondays – Saturdays. We're located on the second floor, Suite 226, at 1119 Fennell Avenue East.