Physiotherapists are health care professionals with a significant role in health promotion and treatment of injury and disease. They combine their in-depth knowledge of the body and how it works with specialized hands-on clinical skills to assess, diagnose and treat symptoms of illness, injury or disability. All of our physiotherapists are registered to practice in Canada and are registered with the college of physiotherapists.
Our Physiotherapists work in a broad range of settings to provide patients with treatment as well as management, education, research and consultation services. A physiotherapist will assess you using detailed history-taking as well as specific physical tests and measures, such as flexibility or range of motion. The assessment findings will then be analyzed and used to establish clinical reasoning to conclude to a diagnosis. Together, you will explore your current abilities and functional needs so the physiotherapist can plan treatments that are consistent with your goals and general health status, and which incorporate approaches and techniques supported by the best evidence available.
Some of the conditions treated in physiotherapy:
Arthritis
Carpal Tunnel Syndrome
Chronic Pain Syndrome
Concussions
Dizziness, Vertigo,
Imbalance
Frozen Shoulder
Golfer's Elbow
Headaches
Heel and Foot pain
Low Back Pain
Motor Vehicle Accident
Injuries
Neck Pain
Paediatric Conditions
Post Surgical (Knee scope, ACL, Total Knee, Hip and Shoulder Replacements)
Repetitive Strain
Rotator Cuff Injury
Running Injuries
Sciatica
Sports Injuries
Sprains and Strains
Tendonitis, Tendinosis
Tennis Elbow
TMJ (Jaw) Dysfunction
Torticollis
Whiplash
Neurokinetic Therapy (NKT)
Neurokinetic Therapy (NKT) Body System was developed by David Weinstock in collaboration with his peers in 1985.
Neurokinetic Therapy (NKT) involves Specialized Assessments and Treatments that utilize Motor Control Principles to make significant changes in movement patterns. NKT is designed to remove compensations and dysfunctional patterns that get stored in the brain from injuries. Our Motor Control Center in the brain (Cerebellum) coordinates movements. When an injury occurs, the Motor Control Center adapts to a compensation pattern to allow for movement and holds this pattern until it is forced to change.
What happens when neurokinetic principles are used?
New learning of proper movement patterns are created.
Reduced pain with movements.
Increased efficiency of muscle control to affected areas.
Our Therapists are trained in NKT and utilize these principles in their assessments and treatments.
Massage therapy is the manipulation of soft tissues including: muscles, connective tissues, tendons, ligaments and joints. Massage Therapy is a clinically-oriented healthcare option that helps alleviate the discomfort associated with everyday and occupational stresses, muscular over-use and many chronic pain conditions.
Massage is generally considered as part of complementary and alternative medicine however is increasingly being offered along with standard treatment for a wide range of medical conditions and situations. Studies of the benefits of massage demonstrate that it is an effective treatment for reducing stress, pain and muscle tension.
Massage therapy treatments offered at Restorative Touch Physiotherapy include:
Swedish Massage: This is a gentle form of massage that uses long strokes, kneading, deep circular movements, vibration and tapping to help relax and energize you.
Deep Tissue Massage: This massage technique uses slower, more-forceful strokes to target the deeper layers of muscle and connective tissue, commonly to help with muscle damage from injuries.
Sports Massage: This is similar to Swedish massage, but it's geared toward people involved in sport activities to help prevent or treat injuries.
Trigger Point Massage: This massage focuses on areas of tight muscle fibers that can form in your muscles after injuries or overuse.
Lymphatic Drainage Technique: A form of gentle massage that encourages the movement of lymph fluids around the body.
What is Athletic Therapy?
Certified Athletic Therapists are best known for their quick-thinking on-field emergency care of professional and elite athletes. The first to respond when someone gets hurt, they are experts at injury assessment and rehabilitation. It's that same mix of on-site care and active rehabilitation skills that makes Athletic Therapists so effective in treating the musculoskeletal (muscles, bones, and joints) injuries of all Canadians, whether on the field or in the clinic.
Athletic therapists adhere to the Sports Medicine Model of care. They treat a wide range of patients, from kids with concussions to seniors recovering from hip replacement surgery, using various manual therapies, modalities, exercise prescription, and even bracing and taping. The treatment varies but the objective doesn't: an Athletic Therapist's goal is to help clients return to their usual activities, whether that means playing competitive sports or walking to the mailbox and back.
Why visit an Athletic Therapist?
Athletic therapists are specialists at the assessment and treatment of orthopaedic injuries. They can help facilitate an optimal return to create a safe and effective return to the things you love to do!
A Chiropractor is a health care professional who is regulated by the College of Chiropractors of Ontario (CCO) under the Regulated Health Professions Act, 1991.
A Chiropractor performs evidence-based assessment, diagnosis and treatment of a variety of conditions related to the spine, joints, and analyzes the effects these disorders have on the nervous system.
Chiropractors use a hands-on approach such as manual therapies and/or adjustments of the spine. They also recommend therapeutic exercise and provide education to assist with the restoration of proper movement and function.
Acupuncture is a component of the health care system of China that can be traced back at least 2,500 years. The general theory of acupuncture is based on the premise that there are patterns of energy flow, through the body that are essential for health. Disruptions of this flow are believed to be responsible for disease. Acupuncture may, it has been theorized, correct imbalances of flow at identifiable points close to the skin.
Acupuncture is a family of procedures involving stimulation of anatomical locations on or in the skin by a variety of techniques. There are a variety of approaches to diagnosis and treatment in acupuncture that incorporate medical traditions from China, Japan, Korea, and other countries. The most thoroughly studied mechanism of stimulation of acupuncture points employs penetration of the skin by thin, solid, metallic needles, which are manipulated manually or by electrical stimulation.
Anyone can benefit from wearing compression stockings, especially spending much time in sedentary sitting/standing positions. Gradient of compression can vary based on need or requirement of different individuals. Stockings are now made in various styles, colours and fabric blends.
Those who may benefit from compression stockings are those who may experience:
Tired, aching feeling legs
Leg swelling
Varicose insufficience
Post thrombotic syndrome
Healed venous ulcer
Active venous ulcer
Lymphedem
Custom orthotics align the foot/ankle into the most anatomically efficient position for your individualized foot analysis.
What kind of shoes do I need for my custom orthotics?
A variety of different shoe types and styles can accommodate Custom Orthotics. They look like insoles, but are bio-mechanical medical appliances that are custom made to correct your specific foot imbalance. Custom orthotics work on your feet by reducing stress and strain on your body by bringing your feet into proper alignment. Custom orthotics fit into your shoes as comfortably as an insole and have the advantages of being precisely made using imprints of your feet and measurements of your natural stride.
We have staff that are trained to assist you with ordering a customized brace that is designed for you. Not everyone falls under "one size fits all" and moves like you. Bracing can be helpful with the following:
Reducing pain and inflammation
Providing support and stability
Reducing strain on joints and muscles
Support you with rehabilitation and sports activities
If a customized brace has been recommended for you, we would be happy to help. If you have any questions, click on the link below and send us a message. 
Restorative Touch Affiliate Services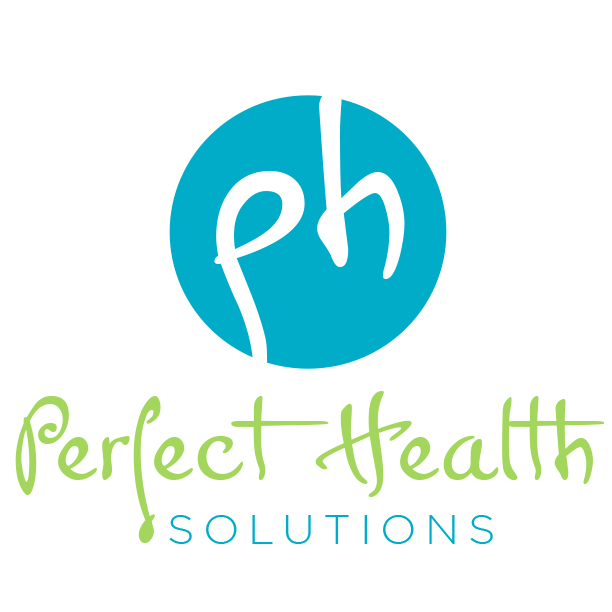 Margaret Millwood, CNP (Hons.), NNCP — Holistic Nutritionist
Maggie is a Holistic Nutritionist (First Class Honours Valedictorian, Institute of Holistic Nutrition), Health Educator and Certified Nutritional Practitioner. In her role, Maggie enjoys supporting all clients, but in particular women, who have overwhelm, fatigue and stress in their lives. She specializes in helping those who need immune support, digestive rebalancing or blood sugar management.
Maggie's passion is to educate, equip and empower her clients to nurture and restore their complete well-being: mind, body and soul. She uses food as medicine, along with recommendations for supplemental and lifestyle changes to accomplish this.
In her spare time, Maggie enjoys spending time with family and friends as well as pursuing her other passion – writing. She is the proud contributing author to the #1 Bestseller Anthology, Stronger Resilience.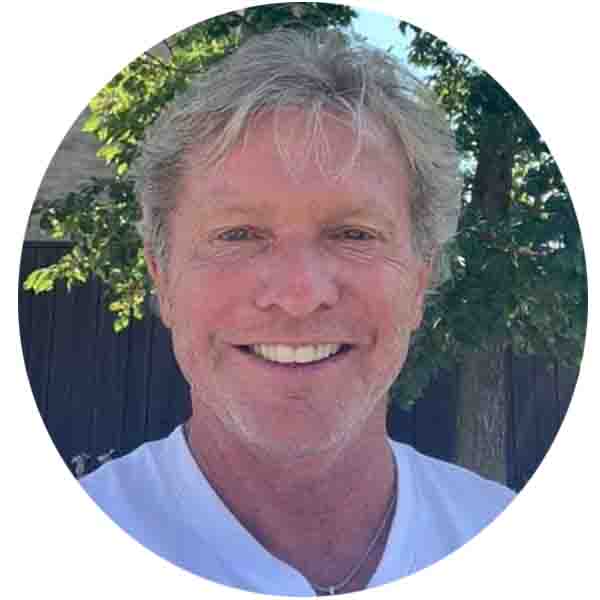 Russ Irwin — Psychologist & Trauma Specialist
Dr. Russ Irwin is an internationally known Psychologist and trauma specialist. Dr. Russ Irwin launched Irwin and Associates Coaching in 2013 due to the increasing growth and success of his personal coaching business. Irwin and Associates offers a wide range of specialized coaching services for executives and corporations.
His organization helps clients develop personal and professional goals by clearing roadblocks to their success by first helping them understand why they exist. Irwin and Associates are one of only a select few "Behavioral Assessment Certified Professionals" worldwide.
Dr. Russ Irwin offers services such as (a)Advanced Trauma Counselling, (b) Business High Performance Coaching, (c) Individualized Counselling, and (d) Advanced Behavioural Assessment Profile.
Conditions treated, but not limited to, are PTSD and complex trauma, health issues, developmental trauma, stress, anxiety and depression, insomnia, motivational, public speaking, professional performance, ADHD, low self-esteem, chronic pain, emotional/physical or sexual abuse, anger, and fear.
The focus is on TRANSFORMATION of your life, your business, and your potential. If you are interested in these programs, click the website link below.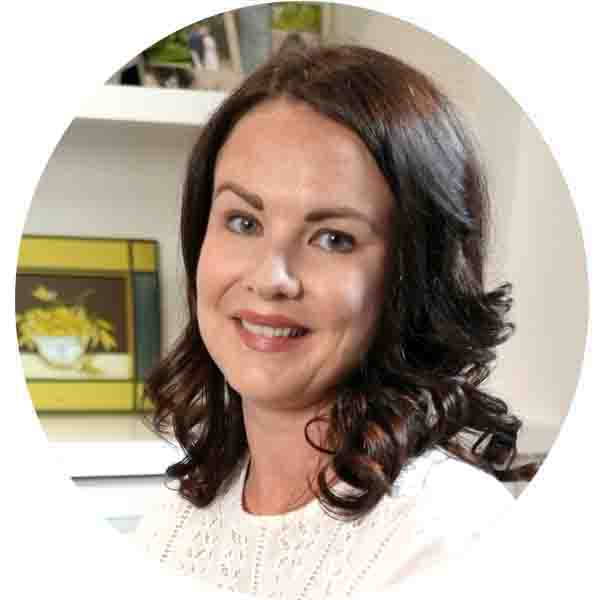 Jessica Bacon (MSW, RSW) — Registered Social Worker​
Jessica Bacon (MSW, RSW) is a Registered Social Worker in good standing with the Ontario College of Social Workers and Social Service Workers. She has more than 10 years' experience providing community care, counselling, and psychotherapy with children, youth, adults, and families. Her private psychotherapy practice Mountain Brow Counselling specializes in perinatal mental health, grief and loss counselling, and parental support. She also has expertise in treating chronic pain using a mind-body approach. She implements a variety of effective, evidence-based methods to instill self-understanding and encourage clients to adopt new attitudes and feelings towards challenging life situations.
Jessica offers virtual services to anyone in Ontario with in-home visits available for the postpartum population in the Hamilton area. The most important element in counselling and therapy is to work with someone you trust and who makes you feel safe. Jessica is happy to offer you a complementary 15–20-minute telephone consultation to find out if working together is right for you.
In addition to being a social worker and psychotherapist, Jessica is also a mother of two young children. She understands what it means to struggle and ultimately thrive as a new parent. In her free time, she enjoys being active, gardening, and dreaming of her next beach vacation. While she loves time with her children, she believes in "radical self-care" which means taking time for ourselves so that we can better show up for others.
If you are interested in connecting with Jessica, please email her at [email protected].